What type of offset printing used by Zeej?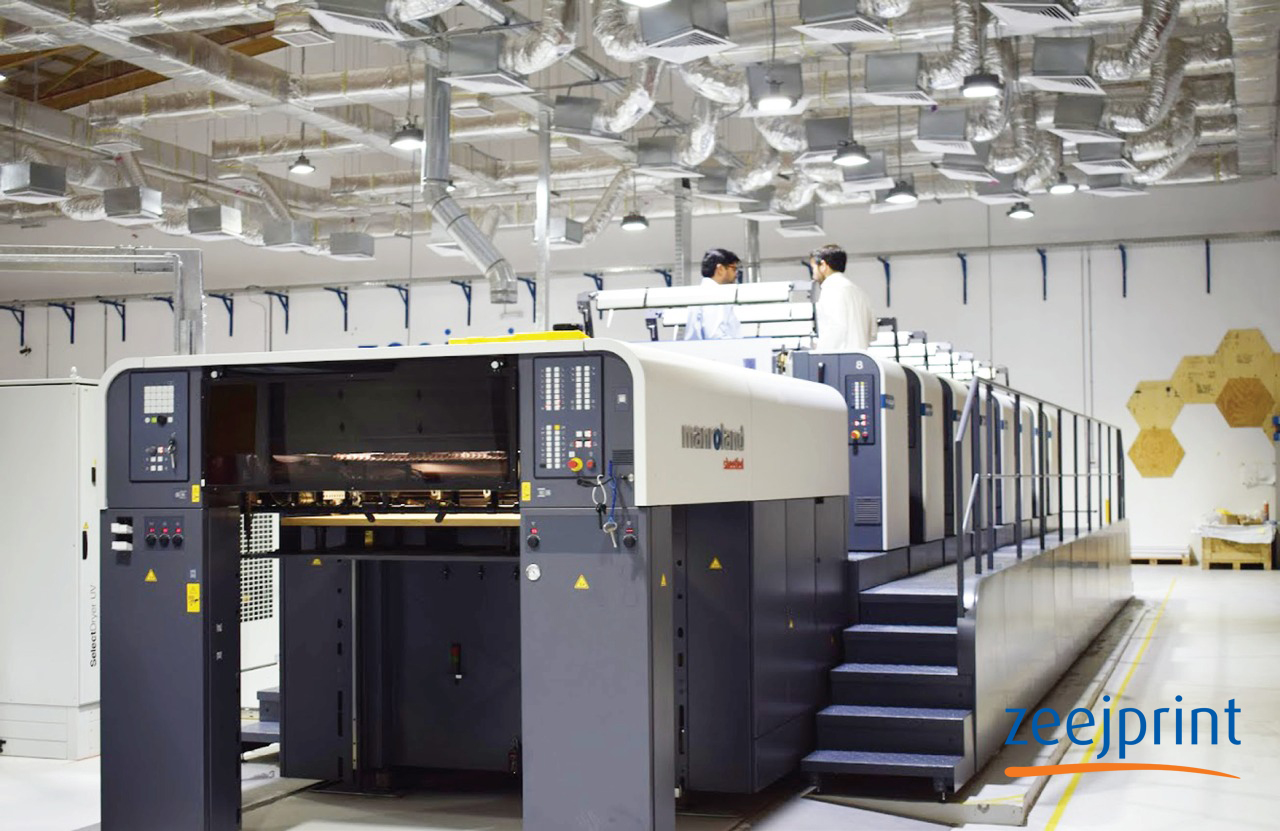 What type of offset printing used by Zeej?
Zeej believes that its customers should enjoy high quality and faster delivery for reasonable
cost. It leads us to deploy the latest technologies and the fastest operation flows.
We use a LED UV printing press which is a unique technology. We can print more than
150,000 A4 double side per hour. Here are some other benefits:
1‐ Quick turnaround: Unlike the other most offset printers, we can print and finish a job within a couple of hours. That is why we deliver most of the jobs within one day.
2‐ Uncoated paper: Printing on some luxury media including uncoated is a challenge
specially when a high‐quality image is required to be printed.
We became "uncoated paper specialized" in last years. Products like Tablemats
require a high‐quality print with quick turnaround, and it is done in Zeej every day.
When you print next time, try some extraordinary options like Constellations Snow.
This will provide unique and distinct advantages that further help your products stand out.
3‐ Colors: It has an auto color pilot. The job of this pilot is to measure and match the
colors between your artwork and what is on the paper. This pilot prints your
products with high quality and keeps consistent for every time.
You might have even more color sensitive jobs. Don't worry we will take care of this.
All you need to do is that leave a message and provide a printed sample (if any).
Print better… Print faster…